DIGITAL TOOL | Google:
DIGITAL TOOLS & DIGITAL ADS: THE KEY TO SMALL BUSINESS RESILIENCE AND GROWTH
EXPLORE TOOL
DIGITAL TOOL | TriNet:
READ: SUPPORTING LGBTQ+ EMPLOYEES IN AN EVOLVING LEGAL LANDSCAPE
EXPLORE TOOL
DIGITAL TOOL | Microsoft:
AI CAN DO THAT? HOW GENERATIVE AI IS SIMPLIFYING OUR EVERYDAY
EXPLORE TOOL
"It's time to power up that entrepreneurial spirit by leveling the playing field for our small businesses"
– Isabella Casillas Guzman | 27th Administrator of the U.S. Small Business Administration
National Members
America's most trusted major players, influencers, and companies in tech, e-commerce, benefits, and other industries to help connect small businesses with digital tools, trainings, and expanded opportunities to grow their digital networks — free of charge.
Digital Tool Library
More than 300 free digital tools for small business owners and entrepreneurs to accelerate your online marketing strategies, learn to utilize data to understand customers, reach new markets, recruit and retain hiring talent, and more.
Small businesses generate 44% of economic activity in the US…
…but 29% of small business owners have had positions open for at least 3 months that they are unable to fill.
READ REPORT
in the news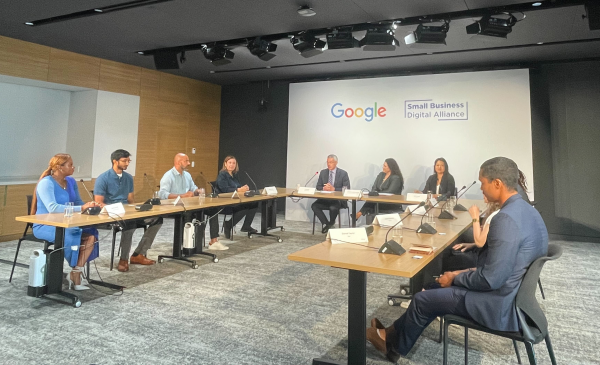 SBA Administrator Isabella Casillas Guzman discusses technology in business with entrepreneurs at Google roundtable NEW YORK – On Thursday, July 13, 2023, U.S. Small Business Administrator Isabella Casillas Guzman joined Selin Song, the President of Google Customer Solutions, Jim Doyle, the President of Business Forward, and small business owners, including three recipients of Google's Black…
Read More